Green AI Products — DeCaTron
DeCaTron is an AI-based platform for assessing and simulating the biodiversity of forested regions
The platform that we have built can help forest officials quickly move from raw data to actionable conservation insights. Our models will help gather large-scale collection and processing of camera trap data information and integrate it with satellite imagery data.
The solution provides a spatio-temporal density mapping of species, both herbivores & carnivores. Thus, providing the number, location and movement behaviour of animals across the forest sanctuary.
It will also be used to map potential eco-tourism hotspots, which can be developed for bird-watching enthusiasts and wildlife spotting. The data will also identify potential human-animal conflict zones and wildfire hazards. Thus, preventing the loss of wildlife. Till date the system has processed 4.1mn camera trap events spread over the two wildlife sanctuaries.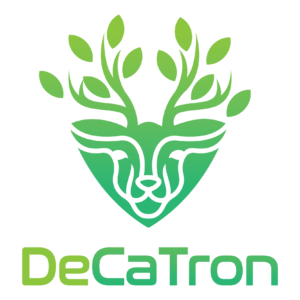 All camera trap data never leaves the workstation and is always on-prem. This ensures that proper data protection norms are followed.
The platform recognizes 20 of the common species found in the forests of Telangana. Other species will be added as and when the requirement arises
This project has been initiated under the CSR initiative of Capgemini, in collaboration with the TAIM, Telangana Forest Department, NASSCOM and Think Evolve Consultancy. Towards the pilot project, the platform has been deployed at two tiger reserves in the state of Telangana, India:
1. Amrabad Tiger Reserve; the second largest tiger reserve in terms of core area.
2. Kawal Tiger sanctuary; it forms an important corridor connecting the tiger reserves in Western and Central India
A video user guide will walkthrough the features of the platform: